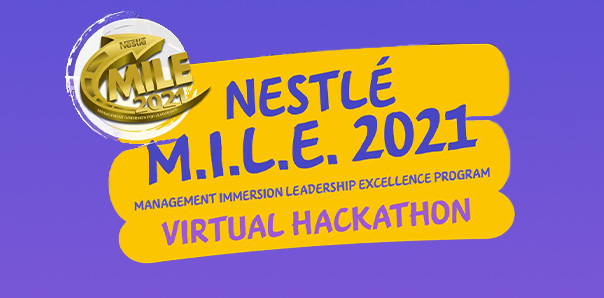 Announcement:
Nestle's MILE 2021 looking for 3rd and 4th year interns

July 26, 2021 9:00 A.M.
Nestle's MILE 2021 Virtual Hackathon is now accepting applications! Be part of the most awaited youth-enrichment program in Nestlé! This two-day program will test your creativity and develop your knack for business. You will also have an exciting opportunity to interact and be mentored by Nestlé executives.
✦ Open to all 3rd year and 4th year business majors in college with incoming internship requirements! ? What are you waiting for? Kickstart your journey with Nestlé!
Apply Now!
https://bit.ly/MILE2021NESTLE
🔔 Watch out for more details about MILE 2021 by liking and following the Nestle Facebook Page on Facebook and LinkedIn!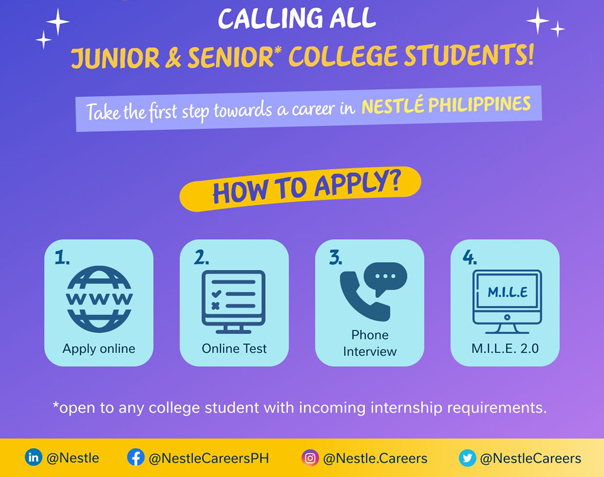 #BeAForceForGood #NestleNeedsYOUth #MILE2021 #MisamisUniversity #EducatingForTheFuture #RoadTo100
---