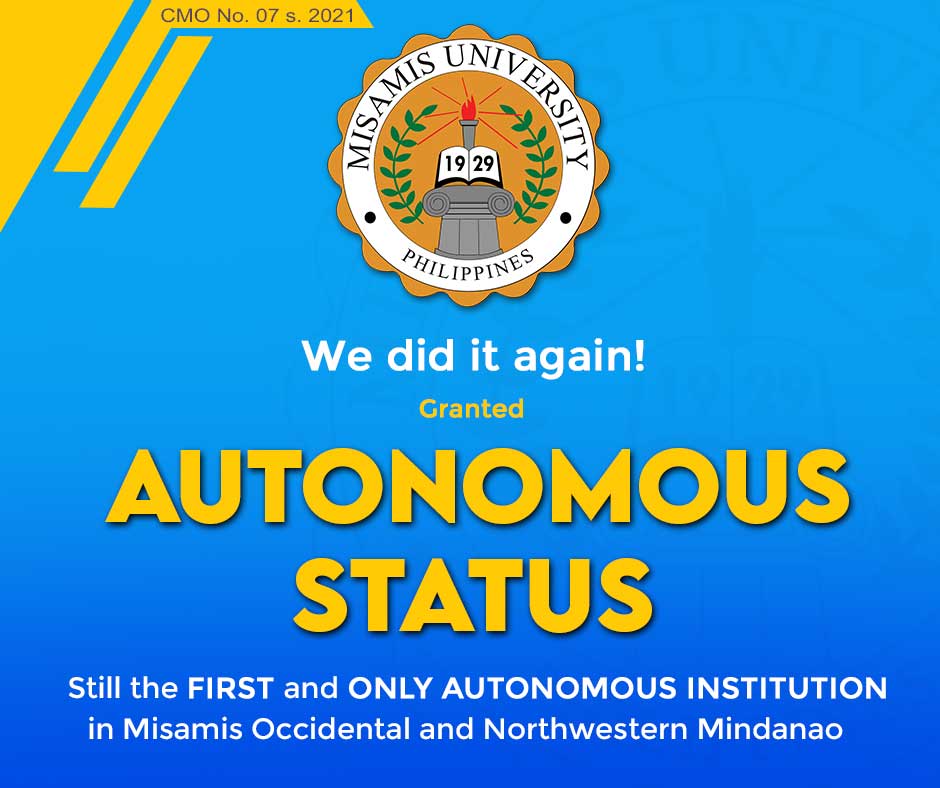 MU is Granted Autonomous Status Again

May 17, 2021 8:00 A.M.
Misamis University has again been granted Autonomous Status by the Commission on Higher Education in their CHED Memorandum Order No. 7 Series of 2021. MU remains the first Autonomous higher education institution in Northwestern Mindanao, first acquiring the distinction in May 2017. This status is only given to a college or university which has consistently shown a high level of institutional quality and program excellence.
Read more
---