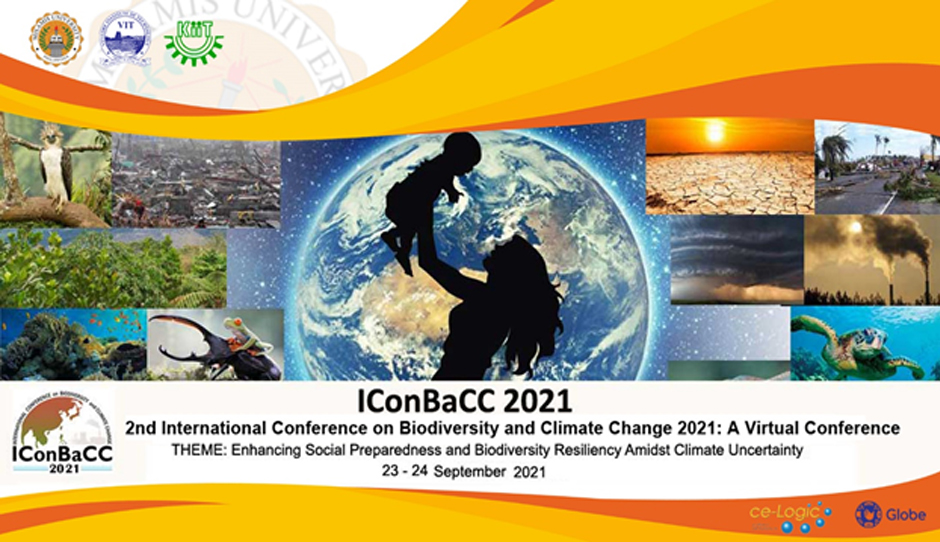 Misamis University Successfully Hosts 2nd International Conference on Biodiversity and Climate Change
Misamis University successfully hosted the 2nd International Conference on Biodiversity and Climate Change (IConBaCC) last September 23-24, 2021. IConBaCC is an international platform for experts, researchers, practitioners, academicians, government officials, professionals, students, civic organizations, and other stakeholders to share their research, techniques, innovations, extension works, policies, contribution, views, experiences, adaptation, and resiliency in today's global challenges under the theme "Enhancing social preparedness and biodiversity resiliency amidst climate uncertainty."
Due to the pandemic, the IConBaCC was hosted online through a Zoom webinar instead of the traditional face-to-face research conference. Misamis University conducted the conference in partnership with the Vellore Institute of Technology (VIT) University of Tamil Nadu, India, and the Kalinga Institute of Industrial Technology (KIIT) of Odisha, India. Globe Telecommunications and CE Logic also helped make the event possible through their sponsorship. Over 500 conference attendees from around the world heard from international speakers, who are specialists in their respective fields.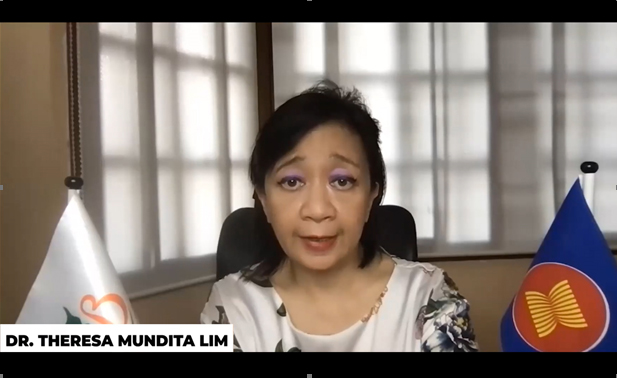 Dr. Theresa Mundita S. Lim, Executive Director of the ASEAN Centre for Biodiversity delivered a keynote speech on the vulnerability of ASEAN countries to disasters, emphasizing that the damage brought about by disasters in the region exceeds the ASEAN's gross domestic product. Dr. Lim explains that these disasters will also further be exacerbated by climate change but we still stand a chance against them by ensuring healthy ecosystems. Dr. Lim leads the ASEAN Centre for Biodiversity in facilitating regional cooperation and coordination. She is an expert in governance, partnership-linking, policy development, and implementation of biodiversity and wildlife protection programs.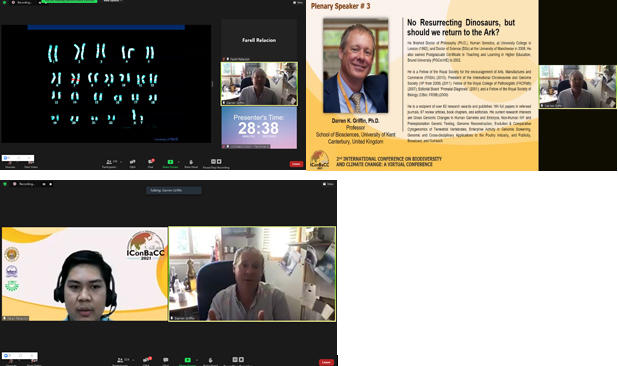 Dr. Darren K. Griffin, a well-decorated researcher and professor from the University of Kent, United Kingdom, and the President of the International Chromosome and Genome Society, talked about how creating species from preserved, ancient DNA is impossible, but how we can store our genetic codes in "biobanks" for conservation. These genetic codes offer solutions to our dwindling biodiversity, which the other speakers have shown, could end in disaster.

Dr. Cesar Demayo, a member of the Commission on Higher Education's Technical Panel, an Outstanding Young Scientist awardee, and a professor of Mindanao State University – Iligan Institute of Technology (MSU-IIT), discussed how advances in our technologies and science had helped us better understand biodiversity and emulate it to protect our planet.

Dr. Tapan K. Adhya, the Director of the South Asia Nitrogen Centre, New Delhi, India, and a Professor of the School of Biotechnology Kalinga Institute of Industrial Technology (KIIT), is a specialist on greenhouse gas emissions, carbon sequestration, and microbial tracking in the soil system among others. Dr. Adhya advocates implementing soil management practices as it has been proven to influence sustainable development greatly. Good soil health also lessens the interrelated problems of climate change, biodiversity, land degradation, and food insecurity, according to Dr. Adhya.

One of the Top 10 Scientists in the world, Dr. Wathuge Thamara Priyanthi Sandun Kumari Senarath of the University of Sri Jayewardenepura, Sri Lanka, was also one of the speakers for the event. She emphasizes that agriculture and the food industry will be the most affected by climate change, and sadly, there have been no projects to tackle this matter. Dr. Senarath also shares that while climate change has already been happening ever since. However, this accelerated climate change we are experiencing now brings different challenges. Therefore, it is high time that we "warm up" to it.

Dr. G. P. Ganapathy, who is also a plenary speaker, has published over 60 research papers on disasters, hazards, and their mitigation. He was the former Director for the Centre for Disaster Mitigation and Management, VIT University, Vellore, Tamil Nadu, India. He shared how his home country of India remains one of the most disaster-prone countries globally and how climate change can result in more frequent and severe natural hazards. He emphasizes that while climate change is not directly observable by the ordinary man, its effects like poverty and food shortages affect everyone.

Dr. Kornsorn Srikulnath, Associate Professor of Genetics at Kasetsart University's Laboratory of Animal Cytogenetics & Comparative Genomics (ACCG), Thailand, emphasized approaching the 'sixth extinction, which is characterized by the depletion of our bioresources and loss of biodiversity. But he also shares that even if governments are slow to implement bioresource development initiatives, certain new technologies give hope for the conservation of bioresources.
The plenary speeches were alternately followed with the breakout sessions where researchers presented their paper, entertained questions and shared their ideas to over 500 conference participants worldwide. IConBaCC gave a total of 50 presenters from all around the world the opportunity to share their research, innovations and experiences.

The best paper award was given to Reshma M. Parmar, Amrita N. Chaursia, Maulik G. Dave, Sheshakumar Goroshi, and N.S.R. Krishnayya for their research on the "Importance of AVIRIS – NG Data in Assessing the Assemblage of Guilds of Tropical Trees Over a Climate Gradient." The Maharaja Sayajirao University of Baroda, India, researchers showed the combination of field and the Air-borne Visible-Infrared Imaging Spectrometer - Next Generation (AVIRIS-NG) datasets of tropical covers across climate gradients help develop precision maps of abundant tree species. The group stresses that this is important as tree species' biodiversity in certain regions offers insights into climate dynamics.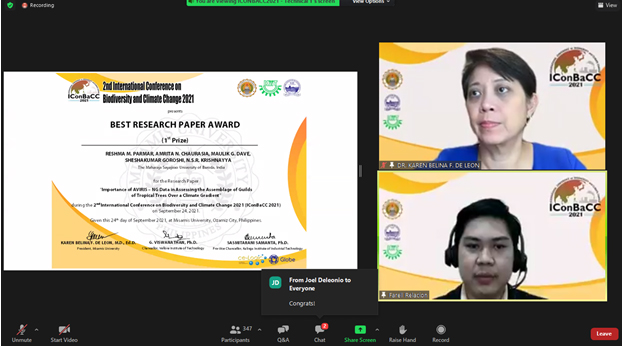 Mary Cris G. Abao, Kevin C. Quionez, Lea Jane G. Elegio, Mark Freddie D. Suarez, Alma B. Mohgan, and Arturo G. Gracia Jr. of Surigao Del Sur State University-Main Campus authored the second best paper, "Diversity and Status of Butterflies in Awasian Water Forest Reserve, Mt. Hilong- Hilong, Surigao Del Sur, Philippines." The researchers found the butterfly population in the area to be diverse and even found globally and nationally rare species of butterflies common in the water forest reserve. Furthermore, the group found that the good biodiversity of butterflies in the area could be attributed to favorable ecological support like food availability. This study gives hope as butterflies are an important faunal group in an ecosystem.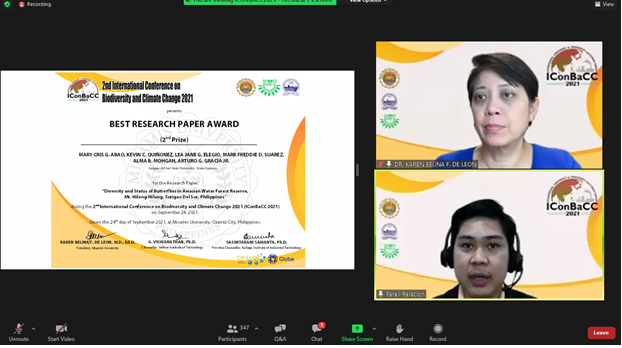 "Length-Weight Relationship and Reproductive Biology of Channa Striata (Bloch, 1793) from Lake Mainit, Philippines," by Louella S. Degamon and Lilia Z. Boyles of Surigao State College of Technology, was chosen as the third-best research. The study observed a certain species, Channa Striata or snakeheads, and found that their growth pattern indicates a poor condition. The poor condition of the species is likely due to the poor condition of the lake. This study is important because a research-based fishery management system is a more sustainable one. In addition, this data obtained on the c. striata species are also vital baseline information for rational fishery management in the lake.
Misamis University expresses her gratefulness to all the speakers and congratulates all the presenters for actively taking part in the international conference. It is indeed a wonderful learning experience for everyone and is integral to climate change and biodiversity research around the world.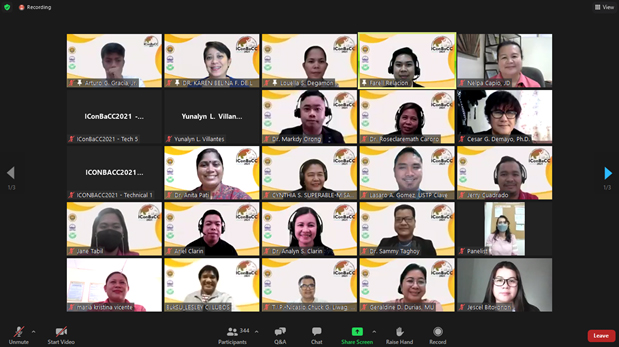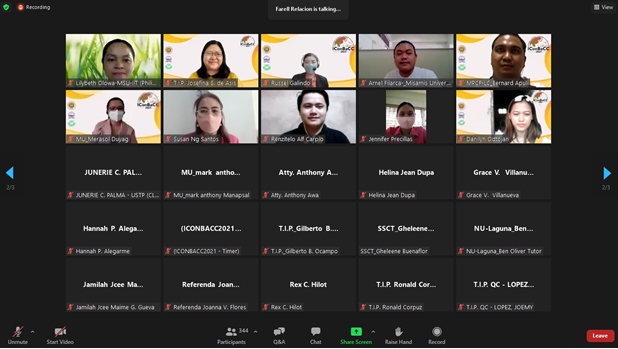 Announcement
Photo Gallery
Videos
---