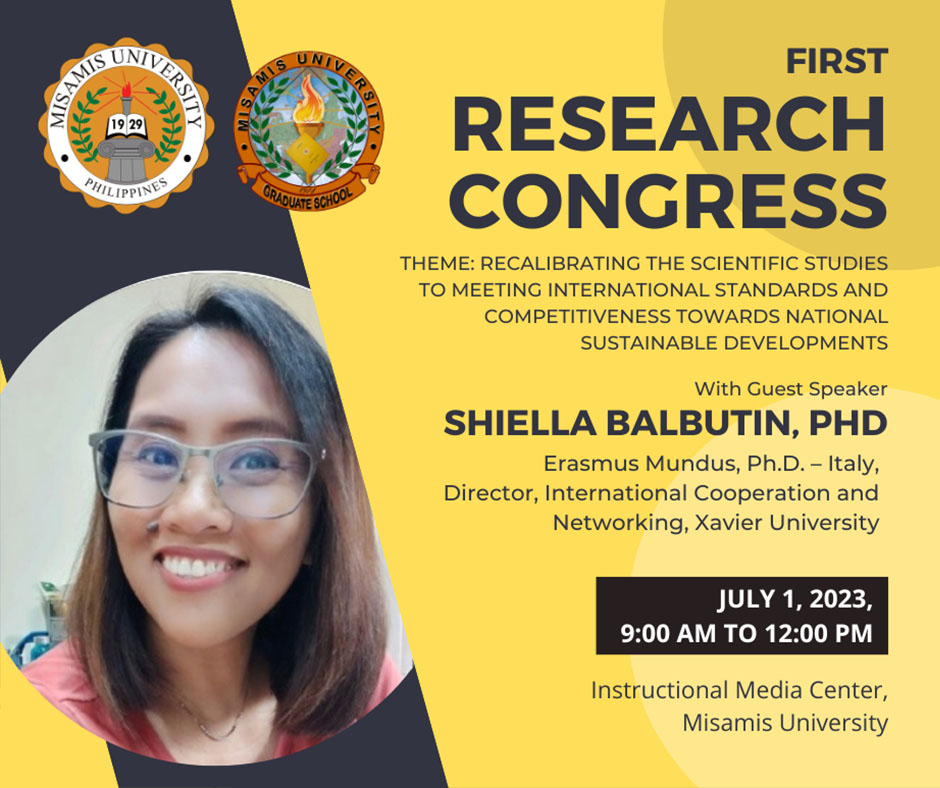 MU Graduate School Holds First Research Congress
Join us at the esteemed First Research Congress on July 1, 2023, as we embark on the mission to recalibrate scientific studies to meet rigorous international standards, fostering enhanced competitiveness towards national sustainable developments.
We are honored to present Shiella Balbutin, PhD, Erasmus Mundus, an esteemed authority in the field, and the Director of International Cooperation and Networking at Xavier University, as our distinguished guest speaker.
Immerse yourself in a diverse range of cutting-edge research papers presented by our esteemed attendees, who are making notable contributions to their respective fields. These include students from the following classes:
EdD – Community Development
EdD – Development Economics
EdD – Educational Policy and Legislation
MAEd – Socio-Philosophical Foundation of Education
MPA – Philippine Administrative System
NR203 – Qualitative Research in Nursing
Their compelling studies revolve around social issues and the advancement of education within the Philippine education system.
This exclusive event is a unique opportunity to engage with renowned experts, connect with like-minded peers, and explore pivotal topics that shape the trajectory of our society. Catch us at the Instructional Media Center, Misamis University Time on July 1, 2023 from 9:00 AM to 12:00 PM
See you there!
Announcement
Photo Gallery
Videos
---