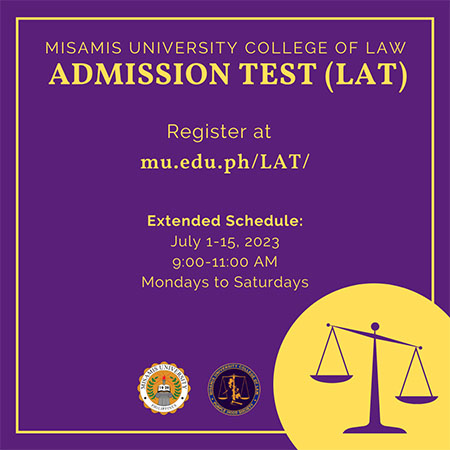 LAT Opens Additional Slots
Misamis University – College of Law is pleased to announce that it is still accepting applications for the 2023 Law Admission Test (LAT).
Due to overwhelming demand, we are excited to inform you that we are opening additional slots from July 1 to July 15, 2023, in addition to the previously scheduled dates from June 19 to June 30, 2023.
Please click the link to register:
mu.edu.ph/LAT
Note: only 10 examinees per day may be accommodated, so please register early as priority will be given to early registrants.
Pursue your passion for law at Misamis University – College of Law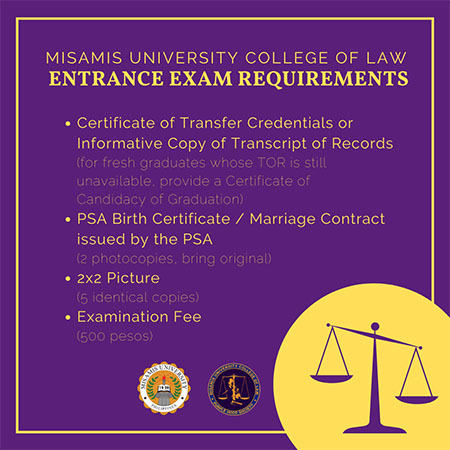 #MisamisUniversity #CollegeOfLaw #educatingforthefuture #roadto100
Announcement
Photo Gallery
Videos
---