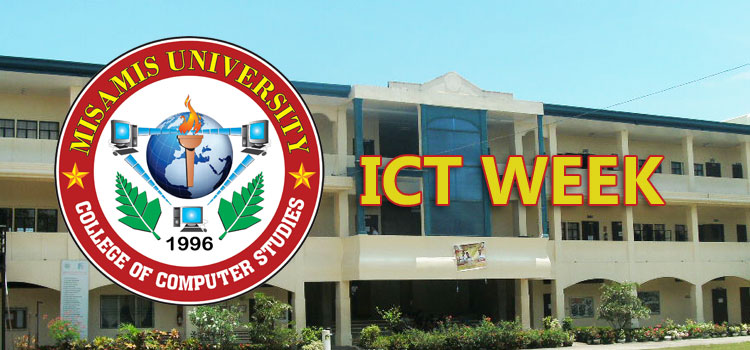 ICT Week
The College of Computer Studies and the Computer Engineering Department will celebrate its annual "ICT Week" this coming February 28, 2011 to March 4, 2011 with the theme: "I. C. T.omorrow: Youth, create, innovate, evolve!"
The event will be participated by the five Technology-Oriented organizations of Misamis University namely: Animators' Guild, Web Designer's Club, PC Troubleshooters Club and Coders of Dynamic Programming of the College of Computer Studies and the Active Certified Computer Engineering Students Society of the Computer Engineering Department.
This week-long celebration aims to: enhance the skills of the students in the field of Programming, System Development, Basic and Advance Networking, PC Trouble Shooting, Web Designing, Movie Production, Photography, and Invitation and Tarp Designing and at the same time showcase the talents and skills of the students through competitions and exhibits.
Announcement
Photo Gallery
Videos
---