CHED Region 10's Vibrant Tribute to 56 Years of ASEAN Unity
The Commission on Higher Education (CHED) - Region 10 celebrated the 56th Founding Anniversary of ASEAN with immense enthusiasm, orchestrating a series of engaging events that drew active participation from a diverse array of Higher Education Institutions. Amidst this distinguished assembly, Misamis University, representing the academic excellence of Region 10, played a pivotal role in the multifaceted ASEAN initiatives held at Capitol University in Cagayan De Oro City, Philippines, on August 25, 2023. This monumental occasion seamlessly aligned with the broader celebration of the 56th ASEAN Founding Anniversary, guided by the resonant theme: "ASEAN Matters: Epicenter of Growth."
Throughout the event, CHED illuminated the audience with profound insights into how ASEAN's unified regional collaboration empowers member states to adeptly navigate global and regional opportunities and challenges.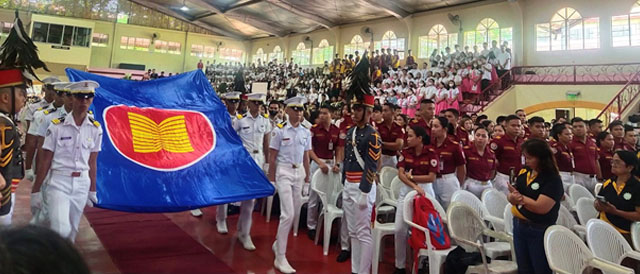 A striking highlight of the day was the impressive display of higher education institutions adorned in ASEAN-inspired attire. Misamis University, proudly representing the vibrant city of Ozamiz, was designated to showcase Vietnamese attire, infusing the gathering with a rich tapestry of cultural diversity. Dr. Freddie Bernal, CESO III, the Regional Director of CHEDRO-X, delivered a heartfelt message that underscored the deep significance of ASEAN unity. Atty. Lily Freida Macabangun-Milla, CESO IV, the Executive Director of the International Affairs Staff at CHED, delivered an inspirational message that eloquently emphasized the profound meaning behind the theme "ASEAN Matters: Epicenter of Growth."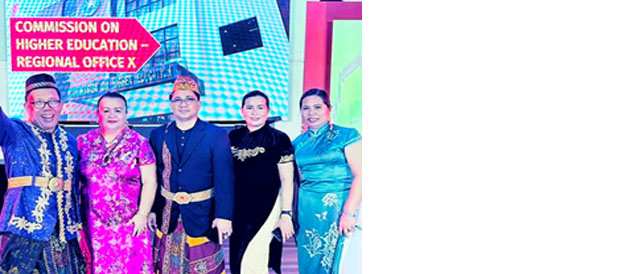 The event continued to captivate attendees with mesmerizing presentations, including captivating dances that splendidly celebrated the diverse cultures and traditions of the ASEAN region. Additionally, the culinary richness of ASEAN culture came to life through a sumptuous FOOD Display, featuring the heart of the MALAY Archipelago with delectable treats such as Satay and Nasi, offering a tantalizing taste of ASEAN's culinary heritage
Dr. Rose Mae T. Lumasag, CHED-SAS Focal Person for Region 10, fervently underscored the essence of ASEAN with the resounding call: "One vision, one identity, one community for ASEAN." Dr. Miriam B. Fuentes, in her closing remarks, eloquently underscored the spirit of unity, the pursuit of prosperity, and the dedication to fostering lasting friendship, serving as a fitting conclusion to this remarkable celebration of ASEAN's 56th Founding Anniversary.
Announcement
Photo Gallery
Videos
---