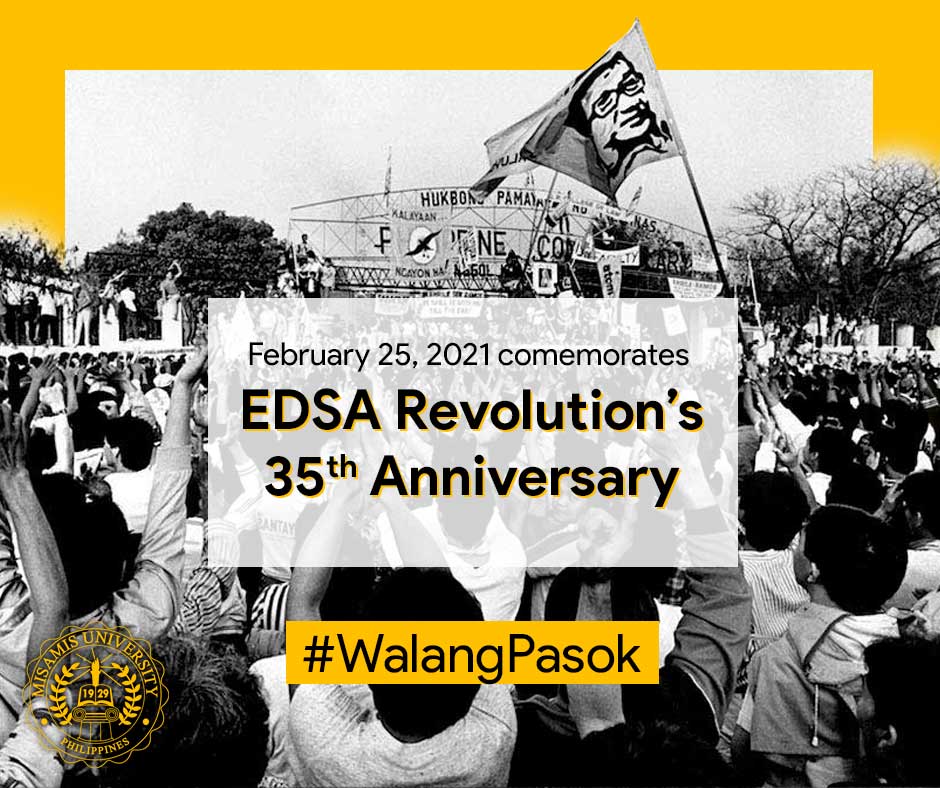 WalangPasok on February 25, 2021
February 25, 2021 marks the 35th anniversary of the EDSA People Power Revolution. The unprecedented series of peaceful demonstrations lead to the end of Ferdinand Marcos' 20-year reign as president. It marked a new era in the democracy of the Philippines. Let us always remember that the power of the people is stronger than the people in power.
In commemoration of the EDSA Revolution, Misamis University will be on holiday break on February 25, 2021. Classes and regular business transactions resume on February 26, 2021.
Announcement
Photo Gallery
Videos
---