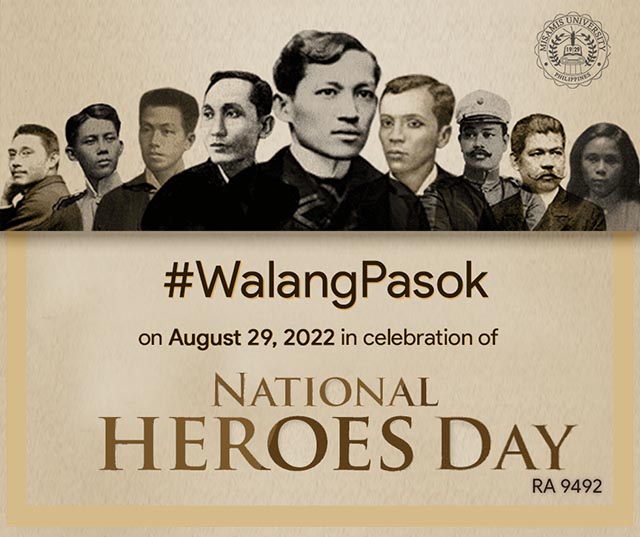 WalangPasok - National Heroes Day
This regular national holiday is celebrated on the last Monday in August. It is known in the Philippines as 'Araw ng mga Bayani'. It is a day to honour the bravery of all Filipino heroes who struggled for the nation's freedom, including those who vanished into anonymity.


The date chosen is intended to mark the 'Cry of Pugad Lawin' in August 1896, which was the first act of insurrection against the Spanish colonisers by the Katipunan, a hitherto secret Filipino revolutionary movement. This is seen as the start of the Philippine revolution and movement towards independence.


For tips, tricks and student guides, check out https://mu.edu.ph/studyantips/home
#MisamisUniversity #educatingforthefuture #Roadto100
Announcement
Photo Gallery
Videos
---