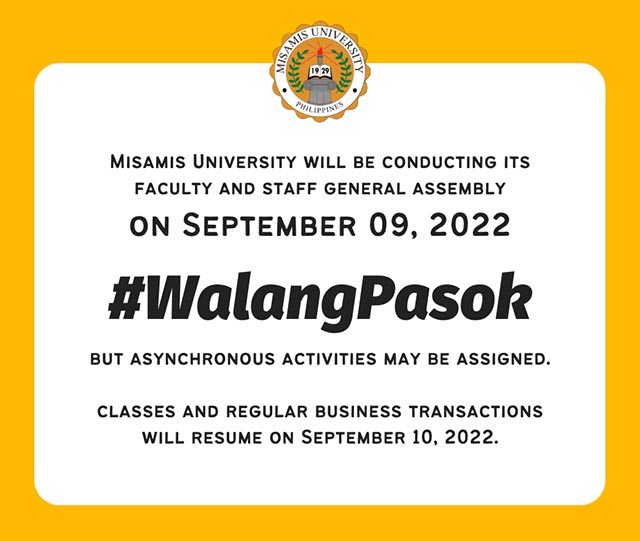 Walang Pasok on September 9, 2022

Misamis University will be conducting its faculty and staff general assembly on September 09, 2022.
There will be no virtual or face-to-face classes but asynchronous activities may be assigned by your professors. There will also be no business transactions on that day.
Classes and regular business transactions shall resume on September 10, 2022.

---
Top News