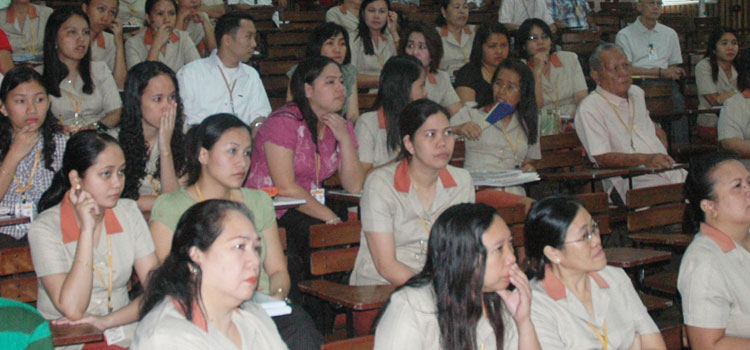 PACUCOA Level II 1st Reaccreditation
The Philippine Association of Colleges and Universities Commission on Accreditation (PACUCOA) conducted its 1st evaluation visit last August 4 - 6, 2009 for the Bachelor of Science in Marine Transportation and Bachelor of Science in Criminology.
Two other programs of the university, the Bachelor of Elementary Education, Bachelor of Secondary Education and Bachelor of Science in Nursing, underwent their Level II first reaccreditation visit last August 26 - 28, 2009.
The following components of the institution's operations were examined: faculty, instruction, library, laboratory, facilities, student personnel services, community involvement and organization and administration.
The accreditation visit in Misamis University will resume on November 24, 2009 for Level II 2nd Reaccreditation for the following programs: Liberal Arts and Bachelor of Science in Business Administration.
Announcement
Photo Gallery
Videos
---