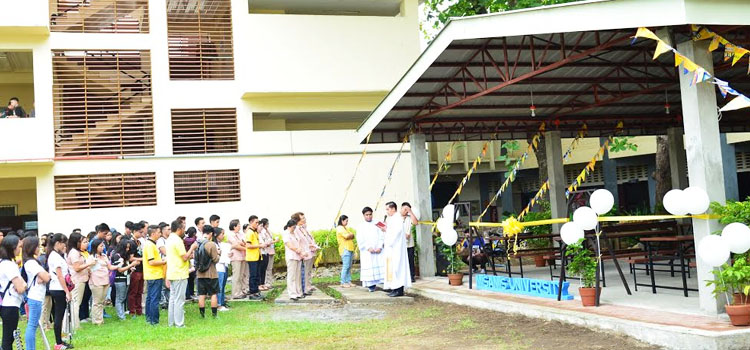 New Tambayan sa MU
True to her commitment of providing quality service through a comfortable university campus, Misamis University has recently unveiled a new 'istambayan' for the students. Tagged as NEW TAMBAYAN, this new hang out place is located within the university football grounds near the college of agriculture and education buildings. Adjacent to this location are also the colleges of Criminology, Information Technology and the Graduate School.
The New Tambayan was blessed and inaugurated on February 23, 2017 during the 2017 MURSO Festival.
Aside from the New Tambayan, the existing Pergola is another popular place in the University where students also 'istambay' with classmates and friends. For many years now, the Pergola has been a haven of good vibes and comfortable ambience to students for their activities. Just like the Pergola, the New Tambayan is also designed to provide a comfortable and relaxing istambayan for the students.
The New Tambayan is also ideal for small group meetings, fora and other school-related mini assemblies. With the whole campus equipped with wifi connectivity, students get access to internet connection in or around the New Tambayan.
Announcement
Photo Gallery
Videos
---