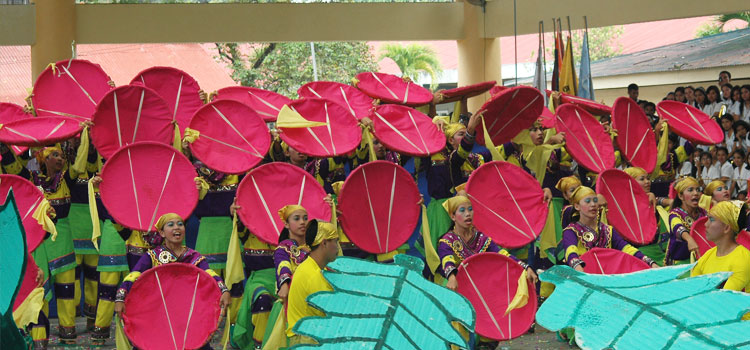 Misamis University, Ozamiz City Celebrates the Philippine International Arts Festival (PIAF) in February 2011.
Misamis University, Ozamiz City participates in the celebration of the 20th Philippine International Arts Festival (PIAF) in the month of February 2011, with a theme "Ani Ng Sining". A very festive and religious Sinulog event opened the Festival on a high note as early as January 21, 2011. This was followed by a series of Film Showing of "Jose Rizal, Noli Me Tangere and El Filibusterismo in February 10; Clean-Up Activity of the 254 year-old historical Fort Santiago or Cotta in February 12-13 by the NSTP students. Further, on the 24th , a symposium on Buklog: A History of the Culture of Subanen in Misamis Occidental will be held, MURSO Festival on the 18th & 19th and will be concluded with an Educational Tour for the Rizal students at the Rizal Shrine in Dapitan City on the 26th and 27th.
The Director for Student Affairs and Services, Mr. Joey A. Cabrera, told the university press, that PIAF is a month-long and nationwide celebration that aims to promote the Philippine Culture and Arts stressing the importance of the Filipino Creativity and imagination. He said, that the festival aims to: 1. promote and popularize the outstanding creations of the Filipino Artists, 2. promote the integration of arts in community life, 3. underscore the significant role of arts and artists in uplifting the nation's spirit and 4. utilize art as a catalyst for values and education
For 18 years now, the National Commission for Culture and the Arts (NCCA) has been organizing the National Arts Month (NAM) in the month of February with a series of festivities and activities mounted throughout the country celebrating Filipino artistry and promoting the arts and the artists. For 2009, the celebration took a leap by going international under the name Philippine International Arts Festival (PIAF).
Announcement
Photo Gallery
Videos
---