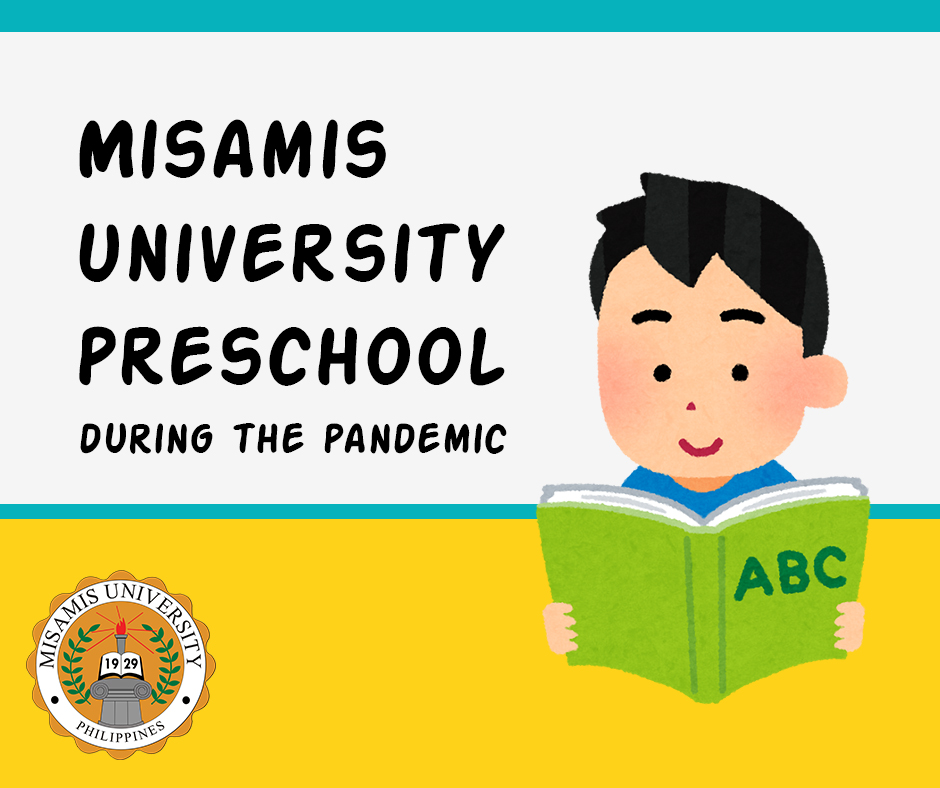 Misamis University Preschool During the Pandemic
SPECIALIZED LESSONS
As this pandemic makes us experience extraordinary times, lessons for the children are designed with motivational activities that encourage children to learn in a very convenient home environment.

SOCIAL INTERACTIONS
MU Preschool ensures a well-balanced social development and safety for the pupils through meet and greets and regular video conferences with teachers and classmates.

INTERACTIVE ACTIVITIES WITH LEARNING TOOLS
The pupils' learning tools/tablets are packed with interactive video discussions which are designed to adapt to the kids' learning styles and needs.

AN UNEXPECTED GIFT
Family members spend quality time which strengthen their bonds through their participation in the learning activities of their children.
Announcement
Photo Gallery
Videos
---