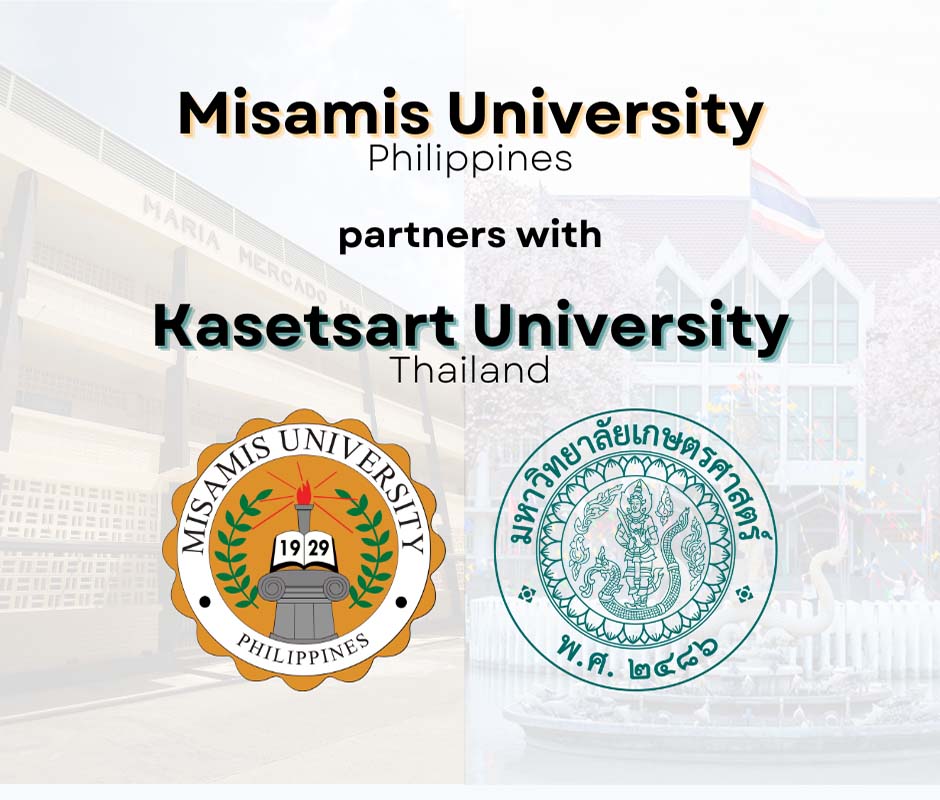 Misamis University Partners with Kasetsart University in Thailand to Foster Collaborative Research and Academic Cooperation
Misamis University (MU) in the Philippines and Kasetsart University (KU) in Thailand have recently partnered to promote collaborative research and academic cooperation between the two institutions. The partnership signifies the commitment of both universities to foster innovation, discovery, and the well-being of people in their respective countries.
Kasetsart University is renowned as a leading research university in Thailand, known for its dedication to advancing knowledge and creating solutions that benefit society. With a strong emphasis on research, KU has developed a reputation for its cutting-edge discoveries and contributions to various fields.
Through this partnership, Misamis University and Kasetsart University seek to strengthen their academic ties and create opportunities for faculty members, staff, and students from both institutions to engage in joint initiatives.
The academic cooperation between MU and KU will encompass a range of activities, including but not limited to:
Exchange of faculty members and staff: MU and KU will facilitate the exchange of professors, researchers, and other academic staff to foster knowledge sharing and expertise across various disciplines.
Exchange of undergraduate and graduate students: The partnership will allow students from both universities to participate in exchange programs, enabling them to experience a different academic environment and culture and broaden their horizons.
Joint research activities: MU and KU will collaborate on research projects, leveraging their collective expertise to tackle important issues and generate innovative solutions.
Joint teaching programs: The universities will develop joint teaching programs, enabling faculty members to deliver lectures or workshops at partner institutions, thereby enriching students' learning experiences.
Participation in seminars, meetings, and academic conferences: Faculty members, researchers, and students will have the opportunity to participate in seminars, meetings, and academic conferences organized by either institution, enhancing their academic and professional development.
Exchange of academic materials and other information: MU and KU will exchange academic materials, publications, and other relevant information, facilitating the dissemination of knowledge and promoting collaborative research.
Special short-term academic programs: The partnership will facilitate the development of special short-term academic programs, which may include workshops, training sessions, or intensive courses focused on specific topics of mutual interest.
Other activities based on mutual interest: Both universities will explore additional activities and initiatives based on their shared interests and expertise, aiming to further strengthen their partnership.
This new partnership between Misamis University and Kasetsart University holds great potential for enhancing research capabilities, fostering cultural exchange, and promoting academic excellence. By leveraging each institution's strengths, the partnership aims to advance the knowledge and well-being of both universities. Through joint efforts, MU and KU are poised to make significant strides in research, innovation, and educational opportunities for their faculty, staff, and students.
Announcement
Photo Gallery
Videos
---