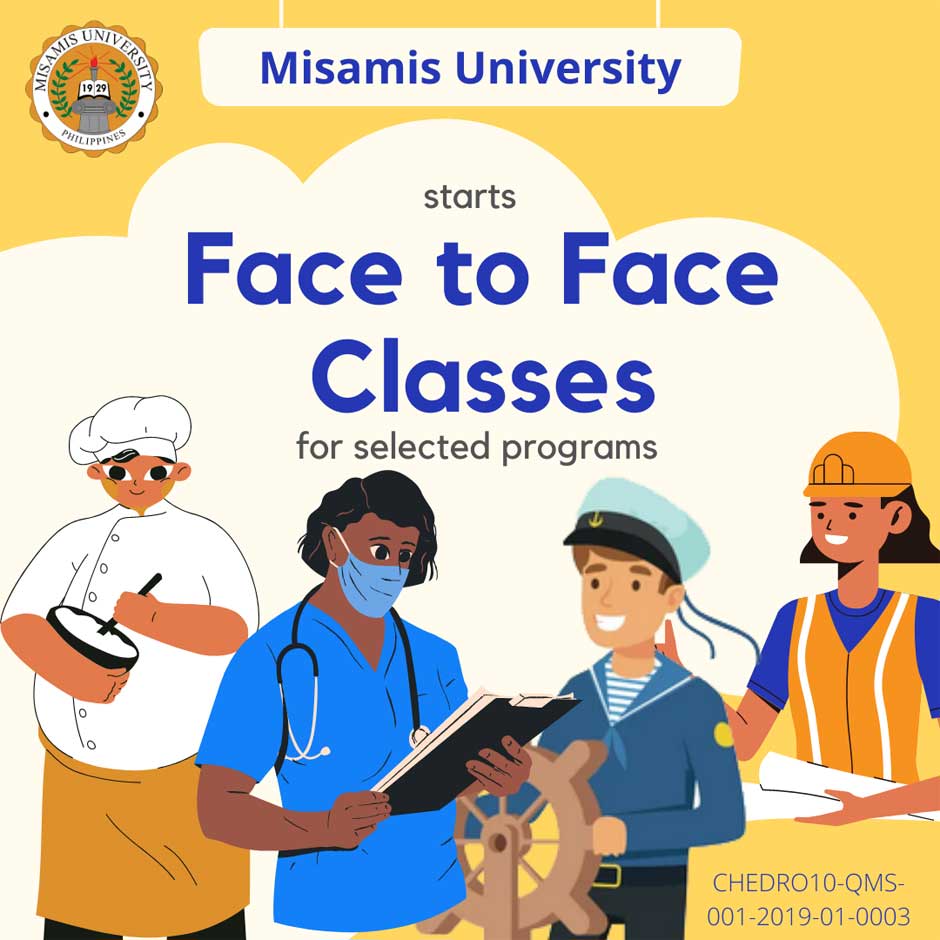 Misamis University Conducts Limited Face to Face Classes for Selected Programs
Misamis University has recently been authorized to hold Limited Face to Face Classes for selected programs following its compliance with the safety requirements outlined in the CHED-DOH Joint Memorandum Circular 2021-001.
In addition to its BS Medical Technology, BS Nursing, and BS Midwifery programs, which have already been conducting limited face-to-face classes in the 1st Semester of A.Y. 2021-2022, MU welcomes back students of 6 additional programs for on-campus lessons and activities. These programs include BS Hospitality Management (BSHM), BS Civil Engineering (BSCE), BS Electrical Engineering (BSEE), BS Mechanical Engineering (BSME), BS Marine Engineering (BS MarE), and BS Marine Transportation (BSMT).
#MisamisUniversity #EducatingForTheFuture #RoadTo100 #BlendedLearning #FaceToFace #f2f
Announcement
Photo Gallery
Videos
---