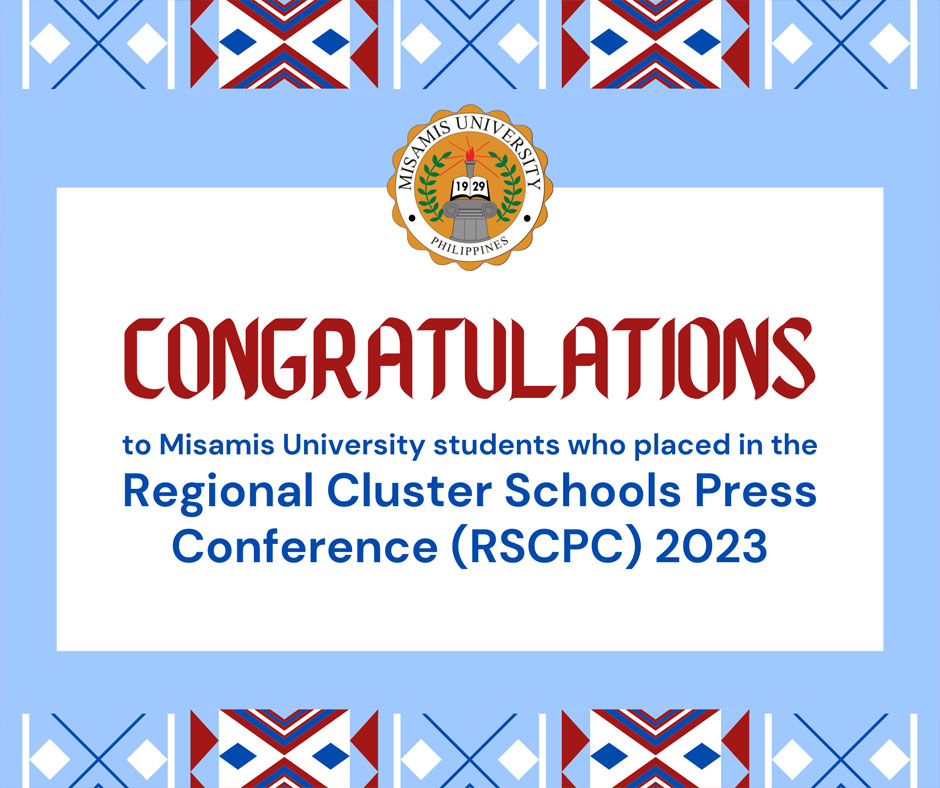 Misamis University Celebrates Student Triumph in Regional Schools Press Conference
Misamis University is proud to congratulate its talented students for their exceptional performance in the recently held Regional Clusters Schools Press Conference (RCSPC) last March 4-5, 2023. The competition, which brought together qualifiers who excelled in the previous Division Schools Press Conference (DSPC), showcased the students' skills in writing, editing, and journalism.
The students' success in both competitions is a testament to their talent, hard work, and dedication to their craft. It also reflects the excellent training and guidance they receive from their teachers and mentors at Misamis University.
Congratulations to Misamis University's exceptional students for their outstanding performance in the Regional Clusters Schools Press Conference. The school looks forward to more achievements and success in the future.
Announcement
Photo Gallery
Videos
---