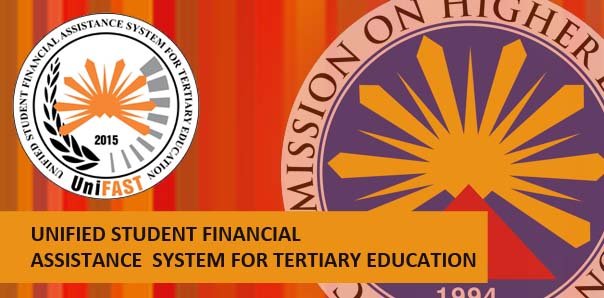 MU releases TES scholarship grant to over 600 students
Over 600 Misamis University students who applied for the Tertiary Education Subsidy or TES had received their full grant of 60,000 pesos last April 5, 2019. The subsidy covers most students' full tuition and miscellaneous expenses including allowances, books, and school supplies.
The Tertiary Education Subsidy or TES is a financial aid from the Unified Financial Assistance System for Tertiary Education Act or UniFAST to students enrolled in private colleges or universities located in cities with no state colleges or universities. UniFAST is the same government body which sponsors tuition fees for state colleges and Universities.
Students are happy to be able to receive funding for their education. As Joy, a fourth year Education student and student aide puts it, "Happy kaayo ko kay ang mga kautangan sa akong mama adtong ga eskwela pa ko kay nanga solbad. I'm so happy because we were able to pay the debts that my mom incurred to send me to school."
Martin Angulo, a first year Marine Transportation student said, "It's a very big help, especially to my parents. Dili ra mi kaayo maglisud. Instead na mangayo ko nila ug pang tuition and allowance, naa na koy kwarta pang enroll sa future (We won't be struggling so much anymore. Instead of asking my parents for tuition and allowance, I already have the means to enroll in Misamis University and extra money to use as my allowance in the future)"
Future TES Applicants may email the Department of Student Affairs and Services (DSAS) at dsa@mu.edu.ph for inquiries or call them at (088) 521 0367 local 113
#TES #Misamis University #CHED #autonomous #top university #mindanao #ozamiz #ozamis #misamis occidental
Announcement
Photo Gallery
Videos
---