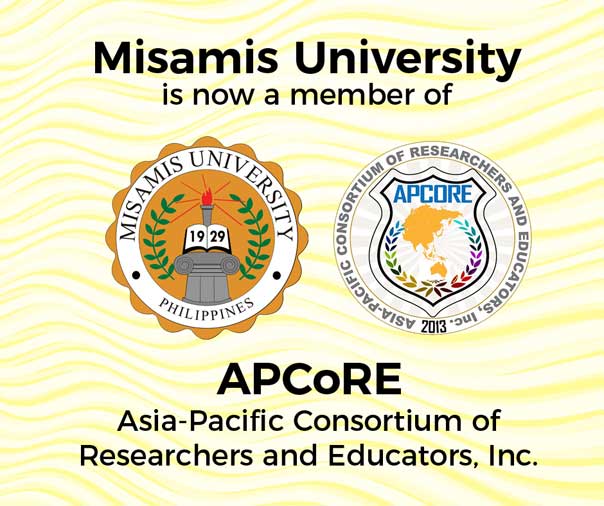 MU is now a member of the APCoRE, Inc.
Misamis University is now a member of the Asia Pacific Consortium of Researchers and Educators, Inc. (APCoRE, Inc.) APCore is an organization of individuals, institutions and organizations that are committed and focused on the development of research, knowledge, and academic values in the Asia Pacific Region.
Being a member of APCORE, Misamis University aims to take part in multidisciplinary research and educational innovations along with other members around the world through active participation in research conferences, symposiums and trainings.
APCoRE's members include the Meiji University in Japan, Texas State University in the USA, and the Burman University in Canada. It is also partners with the Commission on Higher Education, the Department of Science and Technology, and several research insitutions and publishers from around the world.
Announcement
Photo Gallery
Videos
---