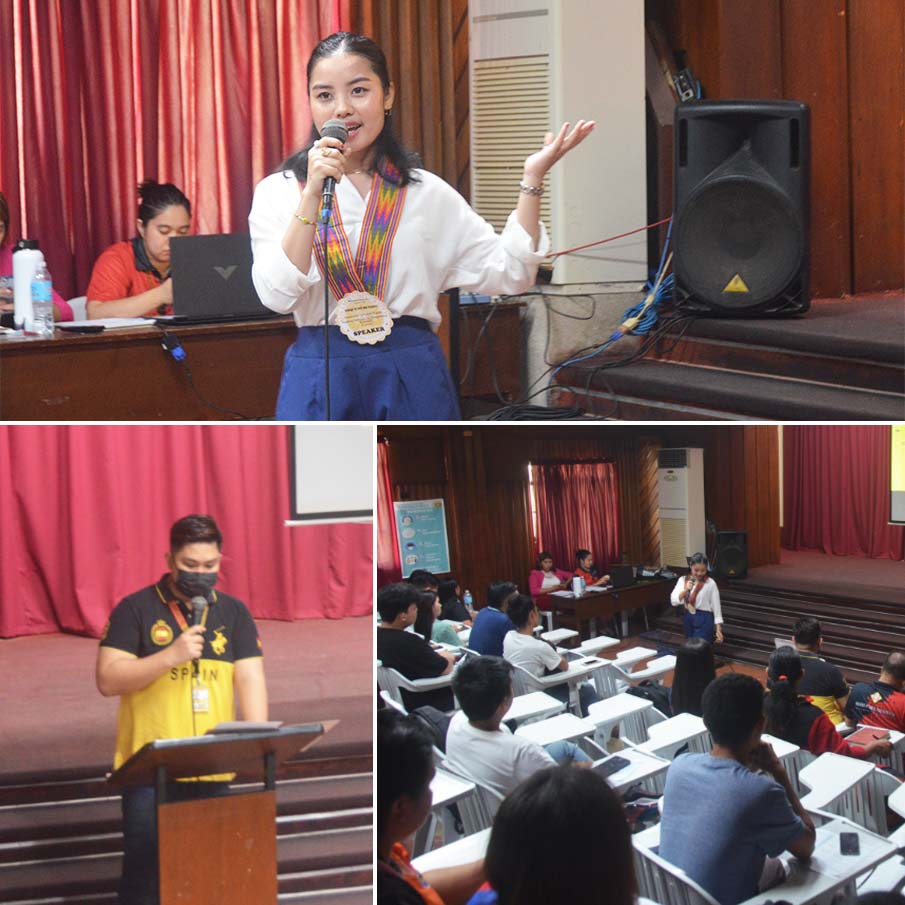 MU CAS Conducts Leadership Development Training Program: Empowering the SK Officials of Clarin
Misamis University College of Arts and Sciences hosted the Sangguniang Kabataan (SK) officials of the Municipality of Clarin during their Leadership Development Training Program, also known as T.A.S.K. (Training Assistance for the Sangguniang Kabataan), from July 31 to August 1, 2023 at the Instructional Media Center.
The event aimed to equip the young leaders with the necessary knowledge, skills, and attitudes essential for effective governance and responsible leadership. Through a series of lectures and workshops, the participants immersed themselves in diverse topics to enhance their leadership capabilities.
Personality Development - Mitch Janssen Kaye G. Ebarle, a student from the Psychology Department, guided the participants on self-awareness, emotional intelligence, and effective communication.
Letter-Writing - Dr. Haydee D. Villanueva from the College of Arts and Sciences imparted the art of persuasive and professional communication.
Manifestations of Good Governance - Catalino L. Emperio III, also from the College of Arts and Sciences, emphasized the importance of transparency, accountability, and ethical decision-making.
Essential Leadership Qualities - Jannah F. Panaguiton, a faculty member from the College of Arts and Sciences, inspired the participants with insights on resilience, adaptability, and empathy.
The 2023 Leadership Development Training Program at Misamis University's Instructional Media Center was undoubtedly a resounding success. The SK officials of Clarin left the event with renewed motivation and a heightened sense of responsibility towards their community. Armed with newfound knowledge and skills, they are now better equipped to face the challenges of leadership and contribute positively to the development of their municipality.
Announcement
Photo Gallery
Videos
---