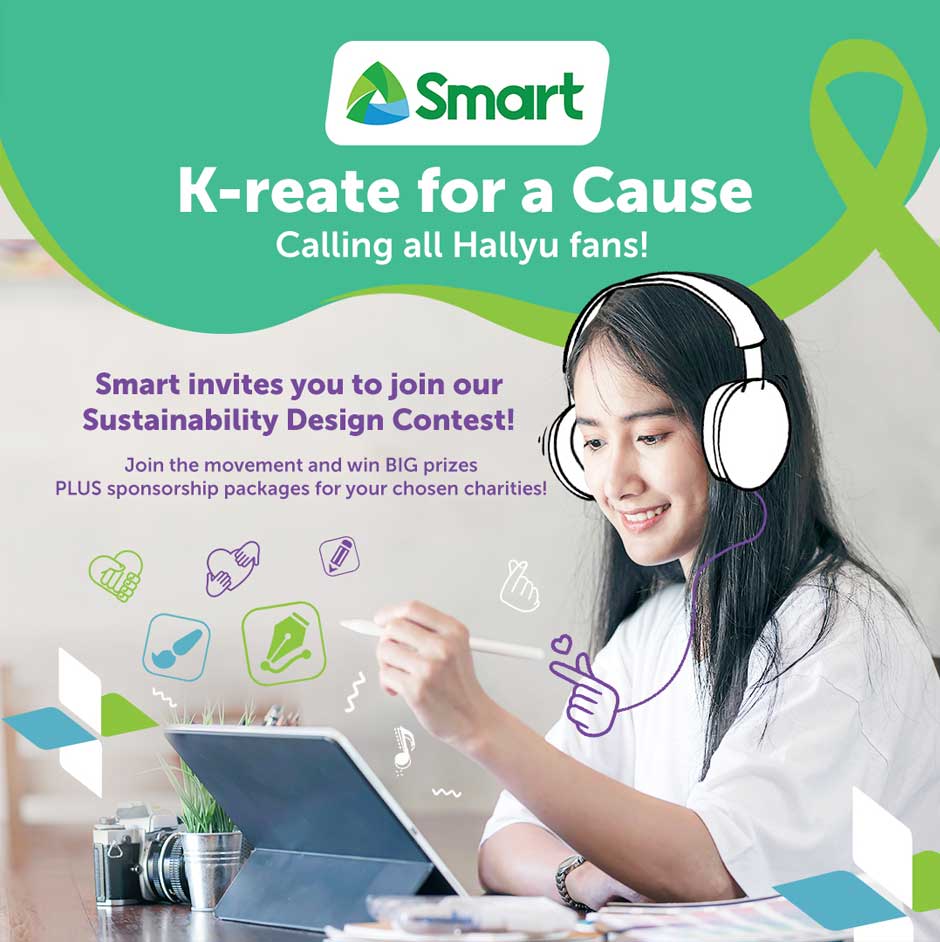 K-reate for a Cause
Join Smart's sustainability design contest, K-reate for a Cause and Kreate your way to winning big prizes for you and your school organization!
One winning entry will be chosen from Misamis University. The winner will take home a Samsung S21, load cards, and premium items PLUS Php 50,000 worth of sustainable items (featuring the winning design!).
Register at https://forms.office.com/r/NEL49zh8pC to learn more about the event. You can also m message us here or send us an email at marketing@mu.edu.ph to learn more about the contest. The contest is open to all Misamis University high school and college students.
Deadline for registration is on May 10. Deadline for submission of entries is on May 24, 2021. Register here: https://forms.office.com/r/NEL49zh8pC
Announcement
Photo Gallery
Videos
---