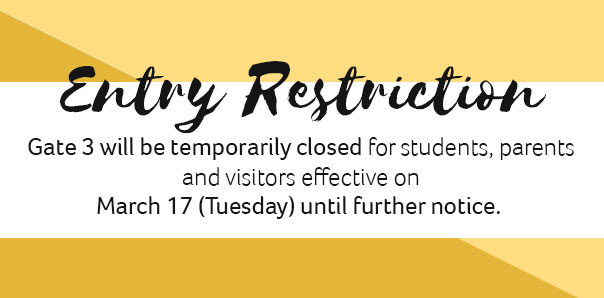 Gate 3 Entry Restrictions
Gate 3 will be temporarily closed for students, parents and visitors effective on March 17 (Tuesday) until further notice. The outside parking area at HT Feliciano Street will be available for use.
Only faculty and staff members' vehicles will be allowed to enter Gate 3.
All entering the university will be screened for body temperature and have their hands sanitized.
This is part of the university's safety precautions to limit entry to the University in light of the recent spread of the COVID-19.
Your safety is our priority. We are sorry for the inconvenience.
Announcement
Photo Gallery
Videos
---