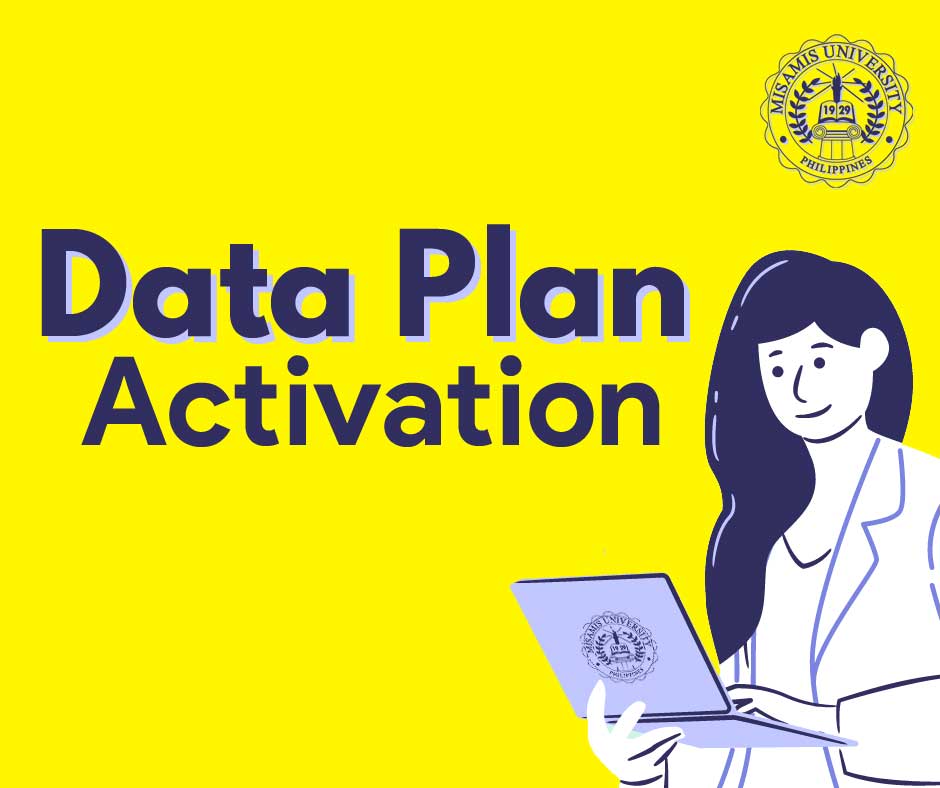 DATA PLAN ACTIVATION

Please provide your college or department with a Smart or Globe prepaid number which will be used for the Data Plan. Talk N Text or Touch Mobile ( TM ) will not be accepted.
Choose the data service provider with the signal strongest in your area. For those who prefer Globe, kindly provide a temporary Smart prepaid number. This will be used until Globe is able to provide their data package next month.
If you do not have a Smart or Globe prepaid number, please get one. If you prefer, but cannot secure a Smart prepaid sim as of this moment, please fill out this order form ( http://bit.ly/MUBuySim ) so Misamis University can provide you with one.
Note: The order form is only for those who prefer Smart but cannot buy a sim card because the retailers cannot provide one. If you have an existing smart or globe number which you want to register, please submit the number to your college/department.

---