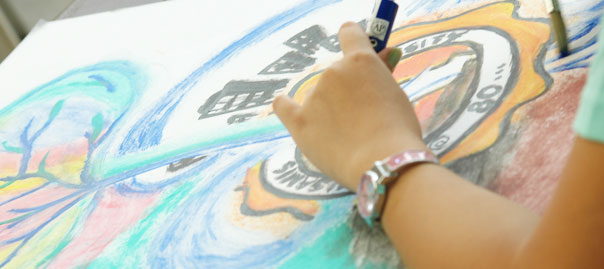 CSC and MURSO Logo Contest Held
With the theme "Empowering Leadership Through Honesty, Integrity, Loyalty and Excellence", the Central Student Council AND MURSO logo contest was held last January 23, 2009. The contestants from the different organizations gathered in the four corners of the Engineering drawing room. They all manifested their abilities and skills and contended with the other participants.
With Alberto Yoldan as the chairman and the judges, Gedeon Tamsi and Jonry Alcano, the following results were presented out of the logo making contests.
CSC Logo Contest
1st place: Society of Misamis University Dental Clinician
2nd place: Misamis University Chorale
3rd place: Junior Business Executives and Protector's Guild
MURSO Logo Contest
1st place: Association of Students in Mechanical Engineering2nd place: Mentors and Nightingale Student Circle3rd place: Protector's Guild
Announcement
Photo Gallery
Videos
---