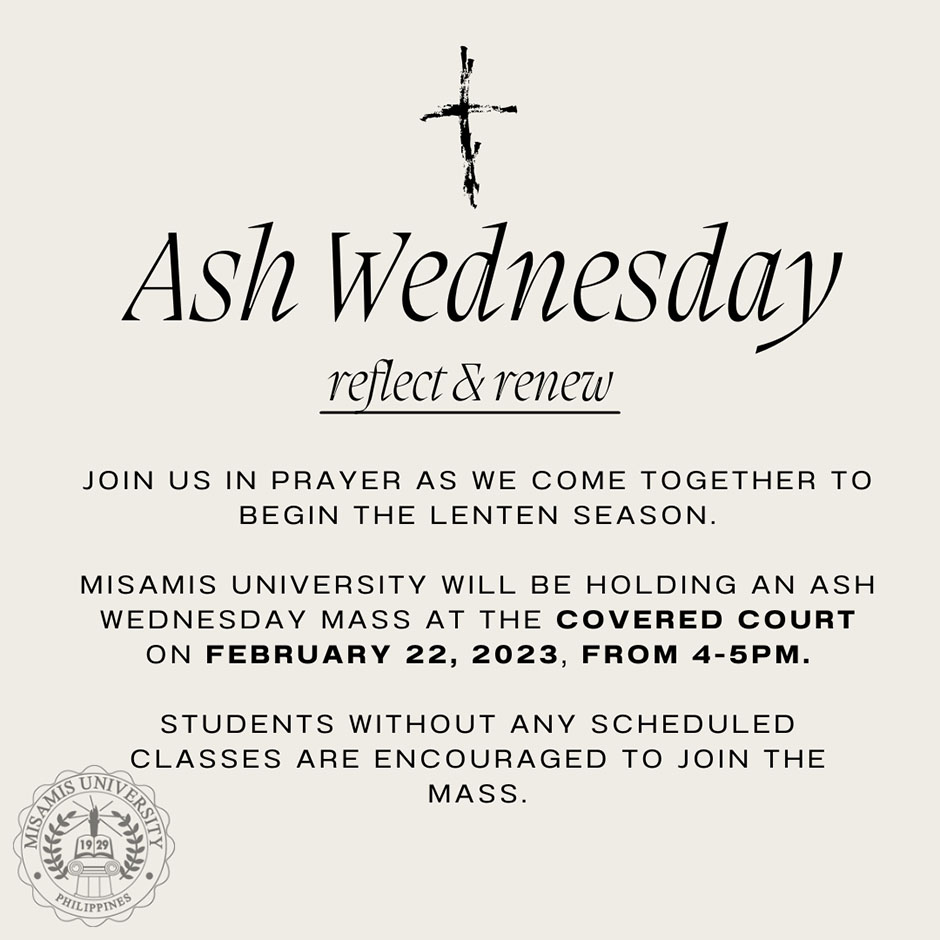 Ash Wednesday
Remembering our mortality, we begin the solemn season of Lent.
Join us in prayer as we come together to begin the Lenten season.
Misamis University will be holding an Ash Wednesday mass at the covered court on February 22, 2023, from 4-5pm.
Students without any scheduled classes are encouraged to join the mass.
Announcement
Photo Gallery
Videos
---