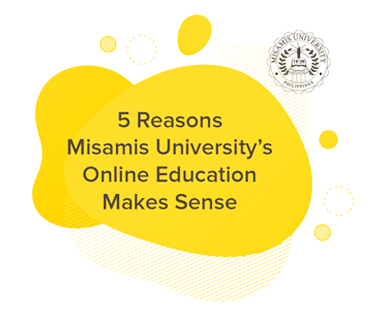 5 Reasons Misamis University's Online Education Makes Sense

Data Plan and Access to Learning Applications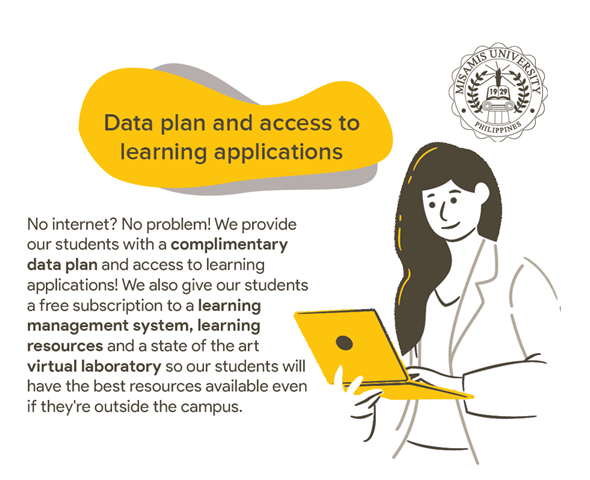 No internet? No problem! We provide our students with a complimentary data plan and access to learning applications! We also give our students a free subscription to a learning management system, learning resources and a state of the art virtual laboratory so our students will have the best resources available even if they're outside the campus.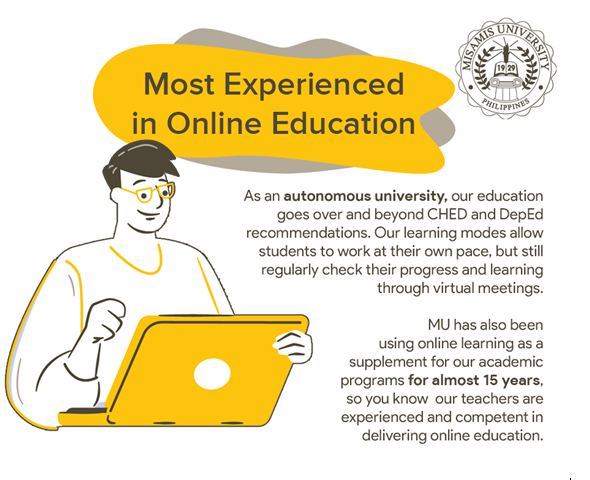 Most Experienced in Online Education
As an autonomous university, our education goes over and beyond CHED and DepEd recommendations. Our learning modes allow students to work at their own pace, but still regularly check their progress and learning through virtual meetings.
MU has also been using online learning as a supplement for our academic programs for almost 15 years, so you know our teachers are experienced and competent in delivering online education.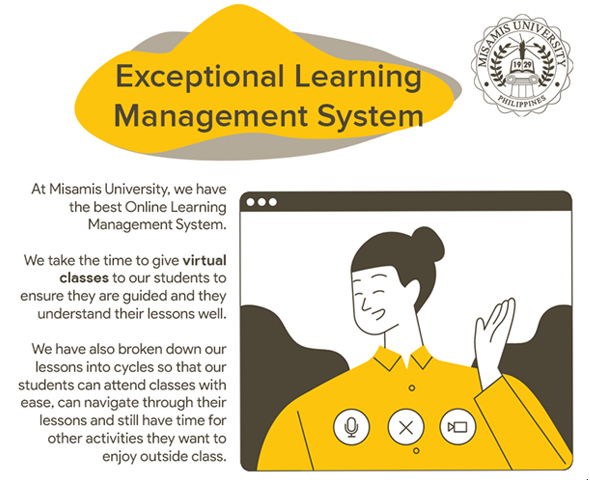 Exceptional Learning Management System
At Misamis University, we have the best Online Learning Management System.
We take the time to give virtual classes to our students to ensure they are guided and they understand their lessons well.
We have also broken down our lessons into cycles so that our students can attend classes with ease, can navigate through their lessons and still have time for other activities they want to enjoy outside class.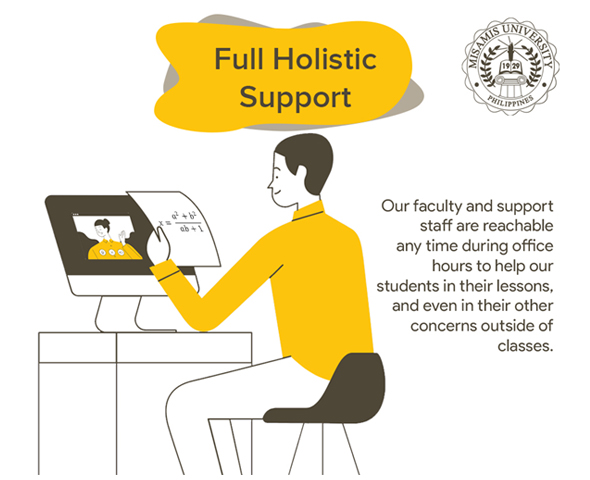 Full Holistic Support
Our faculty and support staff are reachable any time during office hours to help our students in their lessons, and even in their other concerns outside of classes.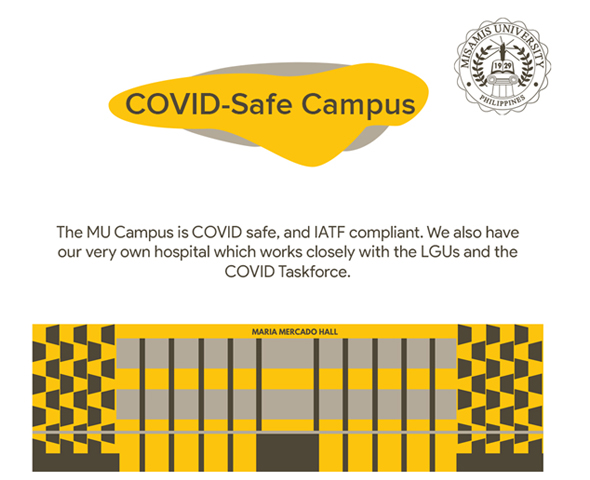 COVID-Safe Campus
The MU Campus is COVID safe, and IATF compliant. We also have our very own hospital which works closely with the LGUs and the COVID Taskforce.

---
Top News